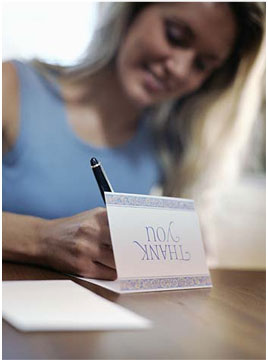 How Can I Find a Good Divorce or Family Law Attorney? | Los Angeles | Ventura
People contemplating or being served with Divorce or Family Law Cases in Los Angeles or Ventura County ask: How can I find a good divorce or family law attorney? One of the best ways is to find out what a lawyer's former clients have to say about him.
What Clients Have to Say about Mr. Conviser...
Thanks to Mr. Conviser from a custodial father...
Thank you so very much for all you have done! We will never be able to thank you enough! Words cannot truly express how much we appreciate your services. You are very talented, dedicated, hard working and I am extremely grateful to have found you! Having you represent us is a true blessing.

This matter has been very difficult on our family and it is comforting to know that we have found a legal expert who is knowledgeable of the system, willing to help and willing to fight for us.

I appreciate your immediate availability and accessibility whenever I have questions. My calls have been returned in a timely manner and you have been very responsive to my concerns. I am extremely happy with the outcome of my case. In this day and age when attorneys are branded as cynical and callous, I am pleased to say that you bring dignity and integrity to the legal field. I would recommend your services to anyone in need of legal assistance. You have exceeded my expectations and have defined for me what legal representation should be.

Your services have been consistently outstanding. You provide clear perceptive insight into the problems at hand. In addition, you have given me sophisticated legal advice and well thought-out strategies for complex problems. You have been a counselor and advisor in the best sense. My children and I are deeply grateful to you for navigating very difficult waters, always with our very best interest at heart. You are a 'Top Gun' in the family law field.

Sincerely, DNC
A Former Wife's Praise of the Services Offered by Donald F. Conviser...
Donald Conviser has been an advocate with gladiator strength for me in the Los Angeles Superior Court. He overcame overwhelming obstacles to obtain what had appeared to be an unattainable result. He works with fantastic vigor and Stamina 24/7 and has an amazing depth and knowledge of all his subject material. The presiding judge in my case repeatedly made references to the outstanding legal performance and counsel provided by Mr. Conviser.

Honor and integrity are reflected in his work and life. His tenacity is unmatched, he's like a dog who'll NEVER give up the bone...He has my complete respect and trust.There really just aren't enough hours in the day to say all the glorious and wonderful things about Mr. Conviser.

Sincerely, MLG
A Former Husband's Thanks to Donald F. Conviser...
Donald, I would like to take this opportunity to thank you for your tireless effort on my behalf. Your expertise in family law and "hands on" personal approach to my particular situation were deeply appreciated. Your communication skills, tenacity, ingenious tactics, and ability to effectively deal with my stubborn and uncooperative adversary who had moved herself and the assets under her control out of state and her attorney who was unresponsive unless his back was pushed to the wall, were amazing. With our personal meetings and your correspondence, I felt that I was always kept "up to the minute" on where I stood on the various issues. Thanks to your hard work I'm now getting my life back. You will always have my appreciation and gratitude for a most difficult job well done.

Respectfully, JWI
An appreciative Former Wife's experience of Donald F. Conviser's services...
It is my honor and my pleasure to write these words on Donald's behalf. It is also my challenge, as it is very difficult to put into words all he has done for me and the appreciation I so deeply feel.

I came to Donald in a battered and fragile emotional state following a separation from my husband, in need of representation and guidance in divorce proceedings.

I had first been to an interview with one sleezeball lawyer, and then an interview with a lawyer who claimed at our meeting that he couldn't take my case due to a conflict of interest. The next lawyer that I interviewed seemed to be just what I had hoped for and wanted, so I hired her.

Right away, she turned me over to a subordinate lawyer in her firm, which was not supposed to happen according to what she had told me in our initial interview. This subordinate lawyer and her paralegal were mean to me, demanding of me, and completely lacked empathy for me and what I was going through. They so hurt and frightened me one day that after I got off the phone with them, I knew that I could never have anything to do with them again. I felt so alone and betrayed and had no friends or family alongside me for counsel or support. I didn't have a clue about what to do.

Then a lady from whom I buy beauty products called, and being very kind and having known me for several years and having been aware of my separation from my husband, she asked me how things were going. When I told her all that had happened, she immediately recommended Donald.

In all honesty, within the first few meetings, Donald seemed to "get" me and understand me better than my own family. I was astounded at his insight and how he knew exactly what I was trying to say even when I didn't know how to say it. I have been so impressed with his character, integrity, professionalism, expertise, knowledge and keen intelligence. He has been so supportive, patient and even gracious when I have messed up and I sooooo didn't deserve it. At the same time, he is tough and has exactly what it takes to do an exceptional job as he has already demonstrated many times over.

I am awed by the effort and attention he gives to each and every detail, and how he stays on top of all aspects of the case. His mind is constantly working and he is VERY thorough, which gives me a great deal of security and confidence. Most unexpectedly, what I still can't seem to quite believe, is the respect that Donald shows me with each and every phone call or meeting. I am so unaccustomed to being treated that way that I still don't quite know what to do with it. I am profoundly grateful to him for that and it has taken me a long way in my recovery.
As much as it may be a cliché, it is an even greater truth: I don't know where I'd be or what I would have done had I not had Donald as my lawyer. Aside from his lawyer personage, he is cool, interesting, and always puts me in a happy mood!!

K.S.
A Custodial Father's Praise of the Services Offered by Donald F. Conviser ...
I'd like to take the time to recognize the amazing work that Donald Conviser has done for me. Words can't describe how thankful I am to have worked with such a wonderful individual. He was very informative in letting me know the law and what my options were and guided me in the right direction and gave me amazing advice. He knew how to turn things completely around to work in my favor in a very intelligent way.

In what seemed like an impossible case to win, he was able to work with me to make the situation 100% better in my favor!!! I went from almost completely losing custody of my daughter to gaining full custody of my little girl! I've had custody of her for over 3 wonderful years and if I didn't have Donald Conviser on my side, I could've very easily lost my rights to my daughter as a parent.

In what started out as a domestic violence case against me, he was able to completely turn the tables around and the false charges that my ex was accusing me of were disproved. He then was able to help me put a case together against my ex with facts that ultimately exposed her and won me full custody of my daughter.
As I said before, words really can't describe how thankful I am for the amazing work that Donald Conviser has done for me! As a direct result of him, he's made my little girl's and my life so much more rewarding as I can raise my little girl now!!! Donald is someone who knows the law inside and out and knows how to work with you to make the best out of something that may seem like an impossible case to win. I highly recommend him as I truly believe he is the best at what he does.

Thanks again Donald!!!
BDC
A Former Wife's Thanks for Donald F. Conviser's Divorce Services...
Dear Donald,
I want to thank you for saving my life! When my husband left, I thought I would lose everything I had before I was married, including my home. You were recommended to me by another lawyer as someone who would work diligently and relentlessly on my behalf, which you did. However, before finally hiring you, I interviewed several lawyers, including a famous female attorney, who all told me to sell my house and give him half. Others promised me the world. You promised to work very hard to save the home I had owned prior to my marriage, which you did. I am eternally grateful and would recommend you to anyone, especially someone who is going through a very difficult and contested divorce. You are terrific! Thank you.

Sincerely,
MMC
Another Former Wife's Thanks to Mr. Conviser...
Donald,
I just want to thank you for being such a knowledgeable & professional Family Law Attorney. While working with you, you were always available to answer and to respond to all my concerns and questions that I had even after business hours. Your detail and professional work was greatly appreciated.

I have and will recommend you as a great, aggressive and the most professional divorce attorney.

R.G.
Appreciative Adoption Clients of Mr. CONVISER write...
We would highly recommend Donald Conviser. He was a tremendous help to us in the adoption of our son. We were faced with many obstacles, and without Mr. Conviser's services, we would not have had the successful conclusion that we did.

HCW
An appreciative Paternity client of Mr. Conviser writes...
I came to Donald Conviser as a single father seeking joint custody of my infant daughter. Donald was recommended to me by a family friend who spoke of nothing but the utmost respect and satisfaction from his dealings with Donald.

From day 1, Donald has always been thorough and informative. Donald stays in constant contact with me via email and telephone, informing me of developments, requesting updates from me, and advising me of my options and his recommendations. Because of Donald's clear, consistent communication, I have never been left feeling in the dark or questioning the status of my case. He always provides me with up to date information.

I have a great appreciation for Donald's attention to detail and tactics. He demonstrated tactical planning when evaluating the original Judge assigned to my case. Donald determined it was in my best interest to have that Judge removed from the case. Fortunately, that Judge was reassigned to another court before Donald's deadline to seek his removal. Donald then determined the replacement Judge to whom my case was assigned would not be an individual favorable to a father seeking custodial rights, so Donald had the second judicial office removed from the case. Donald then determined that the Judge to whom my case was then reassigned was someone with whom I would have a far better chance of getting a fair result.

Another demonstration of Donald's attention to detail and thoroughness occurred during his review of the Conciliation Court mediation agreement. Upon Donald's receipt of that mediation agreement, Donald reviewed it and discovered a potentially serious problem: the mother of my daughter could move hundreds of miles away, affecting my custodial/visitation rights. Donald immediately faxed a rejection of the mediation agreement and then negotiated a modification that eliminated the problem.

I will forever be grateful to Donald for the precious time I have been granted to spend with my daughter, all thanks to the great work of Donald Conviser. I would recommend his outstanding services to my family and friends.

RAR
A thankful Prenuptial Agreement client praises Mr. Conviser...
I am so blessed to have had Don represent me. I had hired another attorney who I found on the internet high in Google placement as an expert on Prenuptial Agreements. His web site seemed very professional and informative, but I experienced a total turn and burn treatment after he collected $7,500. from me. I received a Prenuptial Agreement from him that was very basic, incomplete, and full of inconsistencies. After reviewing it and advising the attorney's office of my concerns, the attorney was never available to discuss, revise or complete the Prenuptial Agreement. Months and months went by and our wedding was rapidly approaching. After finally reaching the attorney, I discovered that he could care less that our time was running out. He put me and my fiancée under extreme stress and risk. I fired that attorney and called Don.

Don, knowing the importance and critical timing, put everything else aside and was available for me 24/7 until the Prenuptial Agreement and all of its necessary changes were completed. His specialized knowledge of family law helped since Don didn't have to research anything. His work is very efficient and very good value. Don didn't waste time by talking and talking as I have experienced with many other attorneys. He immediately got onto his computer, revised the Prenuptial Agreement to my complete satisfaction, and got the job done before our time ran out. His billing was accurate and didn't include any fluff. I would highly recommend Don for any matters concerning family law.

G.C.
Numerous Expressions of Appreciation from a Client who had tried to do his own Divorce...
I am one of those types that tries to save money by doing things myself. Even my divorce. I went to a cheap and easy paralegal place for $250 and then screwed up royally by missing critical deadlines. I had not been informed that if the divorce was not completed within five years, the Court would dismiss the case. It was already past the five year mark. The result was that my case was in jeopardy of being dismissed, the Court Clerk wouldn't accept any of my documents because he was going to dismiss the case and I would have to start all over again.

Donald F. Conviser was recommended to me as an attorney who knew the ins and outs to help me. Don came up with a novel way to keep my case alive that the court clerk never thought of. By filing a motion to do one thing, he was able to keep the case open so that we could do what was required to get the job done. He saved my butt!

You can really trust Don. He literally takes dictation as you talk to him in his office typing everything into his computer. He will later recall what you said and what his advice was and what you wanted him to do and what he did.
What's great about Don is he is a partner with you. You can feel free to unload on him and he will tell you what he thinks. I disagreed with him on certain issues and he disagreed with me on certain issues - it was a great "give-and-take" negotiation process. He doesn't leave anything to chance. I was tempted to think that he was overthinking things or trying to spend as many hours as possible on your job, but when my case got into court and the judge went off in a different direction than the one I thought she would go, I was so glad that Don had prepared paperwork to cover every possible contingency, so I got the Judgment that I had sought, then and there, without having to reschedule another hearing or having to start over. While I was waiting in Court for my hearing, the judge denied three prior matters because the attorneys had come to court unprepared for contingencies that arose. I am so glad I didn't go in there just by myself.

Don went above and beyond for me. He created a strategy that accomplished the impossible. Don is so thorough it is very comforting. He tells you why certain things have to be done, what will happen when things get done, and when they will be done. And he does so in plain English.
Even after I obtained my Divorce Judgment, Don stayed in touch with me so he could make sure everything turned out well. How great is that!

Thank you Don Conviser!
SNP
More from SNP...
Don really covers the bases. He thinks of everything. So when you get before a judge you don't have to sweat it. He has already anticipated all the different ways the judge will respond and he is ready with a response and all the papers already completed and ready to give to the judge.
And More from SNP....
When I tried to do my divorce by myself it took me years to figure up what needed to be done and which papers needed to be filed. Don came in and in a few months it was done. I am a free man. I wish I had met him a lot sooner.
Even more from SNP...
Don should be in the NFL hall of fame. He is the best defensive coordinator. He views the opposition and what the rulings will be and then gets you ready. He has already predicted the play and you are there to intercept and run it back for a touchdown.
A move-away custodial mother's Praise of the Services Offered by Donald F. Conviser...
Divorce is an ugly adventure, no matter how civilized the parties are, someone always loses. All too often, that is the children. But when one of the parties is vengeful, unbending or unwilling to accept responsibility for his actions or lack of actions, divorce can be a living nightmare. That was my life and my children's lives for over 10 years...during and after the divorce.

My original divorce was an unsuccessful two-year battle with an initial attorney, (not Donald Conviser), whom I can only describe as having the blood and fire of milk-toast! Two years of battling left me in debt for the next five years. Despite all of the violated court orders, repeated failures of my ex-husband to pay child support, and inconsistent, self-centered and insensitive child visitation by my ex, I was terrified to seek legal help ever again.

But as life changes for us all, it came to pass that I made a decision that I wanted to move out of the country with my then 16 year old daughter. Because my ex wouldn't work out a mutual agreement, I needed to hire an attorney again. This case involved complicated international move-away and child-protection issues, as well as dealing with my ex, a Paralegal who thought of himself as an attorney, as well as his attorney. The idea of getting back into litigation with him again evoked sheer terror in me.

I was referred to Donald Conviser through a mutual friend who had previously used Mr. Conviser's services in her divorce. I was soon delighted to find in Mr. Conviser a knowledgeable, fair, hard-working attorney who paid great attention to detail and who was as personally concerned about my children and me as I might expect of a good friend.

Mr. Conviser advised friendly negotiations in an effort to resolve the issue, but when those proved unfruitful, he dug in, bore the artillery of a fighting soldier, and fought and won the move-away for us, as well as orders granting me and my daughter the right to approve or disapprove of any proposed visit by my ex husband, orders requiring my ex-husband to facilitate my daughter's going to the church of her choice, including providing transportation for that purpose, and orders providing that my ex-husband permit my daughter to visit and stay at the home of her friends during her visits with him in California.

Mr. Conviser was a real ally, and I am so grateful for his assistance. My daughter and I were able to move to the foreign country, where we have had many enriching experiences.

In the ensuing years that have passed, Mr Conviser has proven to be that rare professional who was truly concerned about his clients. He has kept in touch with me despite the national borders, distance and time, and he has provided me prompt responses via e-mail whenever questions have arisen. Thank you Donald!

I unhesitatingly recommend Mr. Conviser in any divorce or family law matter. He will be your knight in shining armor!

CTM.
Donald F. Conviser -- A Black Belt in 'High Conflict' Marital Martial Arts
What can I say about a man that saved my children from being disenfranchised from their loving father by a vicious, conspiring Cabal? A man who took my case at hour 11, minute 59, and WON a resounding victory 4 days later at a hearing to take my kids away from their father? A man who became a real friend, mentor, and kindred spirit after less than 1 month of working day and night together? A man who I know WILL FIGHT as hard for the rights and best interests of my children as any attorney the world has ever seen?

Donald F. Conviser, Certified Family Law Specialist, is a bad-to-the-bone Squire. You will not find a harder working, smarter, seasoned, creative, and more caring human being on this troubled planet, much less an attorney with these qualities.

I have received three miracles in my life this past year and Mr. Conviser is one of them. I now know there is a God, and God is just and loving. A big reason for my newfound belief is the man who is Esq. Conviser.

When my ex- filed for divorce, I didn't really understand the process and just assumed it would be amicable and relatively easy. I picked my first Family Law Attorney because he was cheap. Looking back, oh boy, did he turn out to be expensive after taking a Laissez-Faire approach to the beginnings of my divorce and allowed me to be painted to court as the Great Satan by my ex-. I am far from a Great Satan. Am I a flawed individual? Yes, but then again all of us are.

The Petitioner and her Pettifogger began the divorce process over 2 years ago by filing an approximately 65 page "Satan Declaration", which for those of you who are curious, can be written just about any of the 6,862,539,405 people on this earth. A "Satan Declaration" is merely a "Worst Of" compilation of one's life, twisted by a vengeful ex-spouse, and then magnified and distorted by an attorney whose character and ethics are dubious.

My first Pettifogger let all these heinous allegations, most based on hearsay or figments of the ex-'s imagination, go uncontested, presumably to keep my attorney fees down. In retrospect, I believe it was more about work-ethic than fees, but it certainly was a serious mistake that would come back to haunt me. You see, although my ex- filed the "Satan Declaration" believing I would go ballistic and have a "War of the Roses"-type of divorce, I instead pleaded with her to conduct ourselves like adults. She feigned agreement and the "Satan Declaration" just sat there in the court file, waiting like a live grenade, for some future evil doer to pull the pin.

About year later, things took a horrible turn for the worst, as the ex- slowly began to limit access to my daughters, both of whom I love more than anyone can know. When I made a mistake and got angry one night about being cut-off from my kids, the ex- and her Pettifogger led me down a blind alley of life and proceeded to rob me, beat me, and left me for dead, metaphorically speaking.

The next thing I knew, the divorce went from "Amicable" to level "11" on the "High Conflict"-divorce proceedings amplifier, for those of you that enjoy the movie "This is Spinal Tap".

My first attorney was unprepared for the acrimonious proceedings that would follow and, at the time, so was I. After I got my clock cleaned for the next several months, I switched to a new lawyer, who, alas, turned out to be another pettifogging solicitor. He immediately proceeded to let me down, and hard.

He interviewed well in his office and talked the talk but had NO game. I truly regret not doing what would have amounted to a 30-second AVVO search to dig up the dirt on him. It turns out that his AVVO reviews, which I later saw, albeit after the all the animals were out of the barn door (read: my ex- and her conspiring and man-hating Cabal), painted an exact portrait of him, and it certainly wasn't the Mona Lisa, except for the smirk on his face.

Enter Donald F. Conviser, the man who restored my faith in the Bar and in Humanity. The more I observed my second attorney taking a shoot-from-the-hip approach to my case, the more my trust that there would be a fair and just outcome in my divorce and custody battle eroded. My confidence sank lower than the Stock Market at the height of the Great Depression. A hearing for all the marbles -the future and lives of my two smart, beautiful, compassionate, and loving young daughters- was scheduled for the following Tuesday when I met with the person pretending to be a competent attorney to go over our courtroom strategy. I walked out of that meeting literally shaking with fear, knowing in my heart that I was going to get destroyed by my ex-wife's $750 an-hour Beverly Hills, nasty, snarling, city-slicker attorney. I was desperate but didn't see many appealing options.

Instead of giving up in despair, I took a chance and jumped on AVVO. Low and behold, I found Donald F. Conviser. With nothing to lose, I called the Highly-Ranked, and Highly-Regarded Mr. Conviser and begged him to help me in my hour of doubt and pain. After I gave him a quick synopsis of the case, Donald agreed to take it; this against almost impossible odds. I paid him a retainer immediately after borrowing some money from a dear friend (BTW - it was the best money I ever spent), and Vakeel Conviser and I went to work. Donald worked tirelessly on my case day and night as though he were fighting for his OWN kids. He turned out to be everything I ever imagined a great Family Law Attorney to be multiplied by infinity.

After working with Donald for 4 days, including 2 weekends days and a Holiday, and Donald crippled from receiving only HALF of my case file from my prior Pettifogger, my new Barrister went into the courtroom and mopped the floor of the Ventura Superior Court with both the nasty, snarling Beverly Hills attorney and my ex-. He was stunning in his adeptness and Family Law acumen.

Esquire Conviser is truly a gifted artist who can paint the most beautiful portraits of truth and justice in "High Conflict" Family Law cases and is a Supreme Executioner of what I fondly call Divorce-related "Corrective Behavior Actions (CBAs)".

Donald F. Conviser practices Wide-Open, Gonzo-Style, No-Holds-Barred, and most importantly, Ethics-based Family Law Enforcement where good guys and gals receive justice while the adversaries accrue their just desserts-and these desserts are awful-tasting, deservedly so.

Hire Donald, he is a bargain at any price, and follow his advice in your divorce as if he is speaking the words from God, because for Family Law matters, he IS the word of God. Do exactly what he says to do exactly when he says to do it and you WILL get a just and fair outcome. Make no mistake, Donald is a task-master, but the more effort you put into your divorce through Donald F. Conviser, the better your outcome will be!

S.K
Offering a Powerful, Efficient, Successful Approach to Divorce. E-mail us or Call 818.880.8990 or 888.616.0659 | Free telephone consultation.